Chelsea manager Jose Mourinho admits a place in the Premier League top four is now out of their reach.
The defending champions suffered their ninth league defeat in 16 games with a 2-1 defeat at Leicester.
It leaves the club in 16th position, just one point above the relegation zone.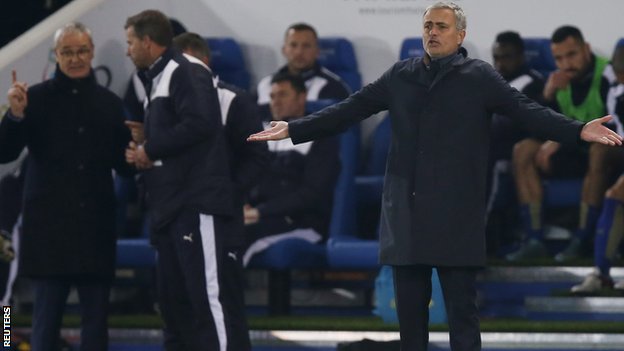 "When some of your players don't hit the levels they are capable of it is hard to see. This season we are doing so bad for some reason," said Mourinho.
Source: bbc